ICLE 2023 Webcasts Registration
REGISTER FOR THE WEBCASTS HERE
REGISTRATION FEES (in EUR)
| | |
| --- | --- |
| Registration category | Rate |
| Webcast pass | 350 EUR |
* Please note that a few presentations will not be available on the platform upon the speaker's request.
THE WEBCAST PASS INCLUDES: 
Access to the ICLE 2023 virtual platform from 18 September 2023 until 18 March 2024
PAYMENT METHODS:
Payment of registration fees must be made in EUR after completing the registration process. You may choose one of the following methods:
Credit Card: i.e. Visa, MasterCard or American Express
Bank Transfer: Additional EUR 30 handling fee is required.
Please make drafts payable to:
Account name: ICLE 2023, Munich
Credit Suisse Bank, Geneva Branch, 1211 Geneva 70, Switzerland
Clearing number: 4835
Account number: 1500934-92-513
IBAN number: CH35 0483 5150 0934 9251 3
Swift code: CRESCHZZ80A
Please ensure that the name of the conference and participant are stated on the bank transfer.
Bank charges are the responsibility of the participant and should be paid at source in addition to the registration fees.
Registration will only be valid upon receipt of the full payment by the registration department according to the deadline indicated. An email confirming registration will only be sent after receipt of the required fees.
Outstanding payments will be collected on-site and charged the on-site rate. A copy of the bank transfer (or other proof of payment) will be required in the event that registration fees were not credited to the Conference account on time.
CANCELLATION POLICY
The webcast pass is non-refundable.
GUEST ATTENDANCE POLICY
All event activities (including educational sessions, meal functions, exhibition hall, etc.) are exclusively reserved for registered attendees. Non-registered guests (including children, family members, colleagues, etc.) are not allowed in any of the event areas. Badges provided at registration are required for entrance into all functions and will be strictly enforced.
These personalized credentials to access the ICLE23 Virtual platform are non-transferable and are for your individual use only. Access can be revoked if you do not adhere to these rules.
ICLE 2023 REGISTRATION DEPARTMENT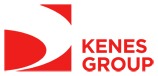 E-mail: reg_icle23@kenes.com
Tel. +41 22 908 0488 Ext. 294